Best Ways To Don Women Branded T-Shirts This Summer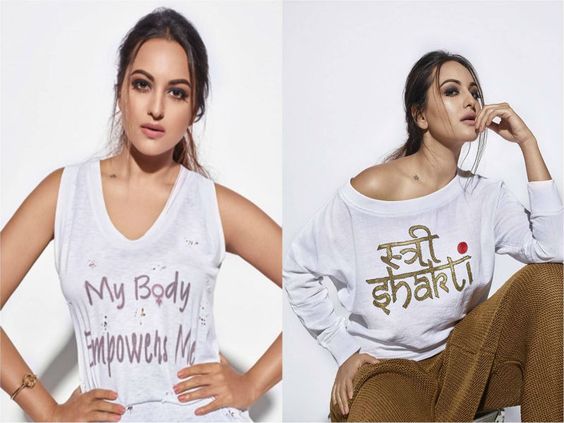 Fashion is the best therapy to own during the blue days. Right girls?
Whether you're in your blues and high spirits, laid-back clothing and athleisure style are the perfect choices that we generally choose during cold days. A fashionista will definitely know how to twist and turn even the traditional lehenga and wear it with casual swag. So here come the best ways for the coolest women on Earth to don women branded T-shirts this summer. Shed your foul mood with quirky and outstanding ways and inspire others how to do it like a killer.
Palazzo is the favourite dress to wear during the hot and humid summer season in India. And women here never leave a stone unturned if it is related to fashion. If you are one of them, try your best-branded t-shirts with palazzo.
• Tuck it in and wear a broad or fancy or designer belt with the outfit.
• You keep the tee on and wear it with a fancy long locket.
• Have you tried brogue shoes with this outfit? Try once and you'll never repent it.
Regardless any age or religion, saree is that Indian traditional dress that connects women from North to South, East to West. Why don't you give this crazily famous dress an exciting twist? Give a unique twist by wearing a stylish T-shirt in place of traditional saree blouse and drape it like a fashion pro. What else can you do to prep it up?
• Wear traditional choker necklace.
• If you do not like heavy things coiling around your neck, go with traditional earrings
• Wear high pumps to match the feminine personality with the hard rock style.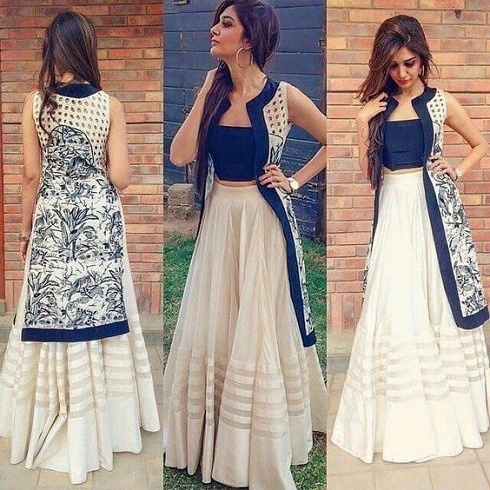 As lehenga is on top of the list and any woman just ignore the gorgeous appearance of it, we have a perfect dressing tip to wear with lehenga skirt and T-shirt. Tuck your shirt inside the lehenga and make sure you have finished off the look with an embellished or latkan desi belt. And here are some useful tips:
• Wear them with boots like Ileana Dçruz or follow Mallika Arora for sassy pumps.
• Shun wearing the boring necklaces again and again and instead of that, wear maang tikka.
• Matte lipstick, nude makeup and dark kohl will be all to look captivating.
With Boyfriend Ripped Jeans
This look is the most popular one and the reasons are – they are easily available and quite common among the mass as well.
• But here you can try some different options as well:
• Choose boyfriend ripped jeans instead of the regular ones.
• For a laid-back look, carry tote or bucket bags.
• Buy online t-shirts and make sure they are short in length from regular tees and a little bit long from the crop tops.
And if you are the free spirit and wish to live as freely as a bird, wear the T-shirt as it is. Make sure when you buy women t-shirts
online
, those are prettily printed or have graphic designs or patch works as they beautify the whole appearance like nothing else.
• Wear espadrilles with this type of look and if you want a bossy look, wear sleeve style boots.
• Make sure the boots are ankle length only.
• Wear big stud earrings and metallic watch to finish off the complete look.